Perfect for parents and students who truly want "No More Dorm Moves!"
This package includes storage of up to fifteen (15) boxes each year for your FRESHMEN through SENIOR years.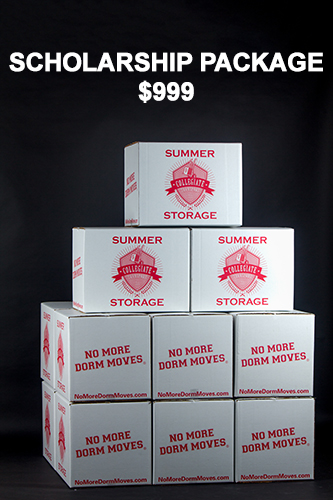 Pick-up from the current dorm room
Secure summer long storage
Return delivery to the new dorm
Free Storage of Refrigerator
Free
Storage of Microwave
Free
Boxes, 24L x 18W x18H
Free
Packing Tape
            Plus…
You can ship your items to us and we will deliver them to your dorm room during freshman move-in week.  You select the date and time for delivery.  There is no limit to the number of boxes/items you can ship for delivery to the dorm room.